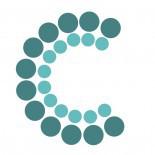 International Journal of Community currency research (IJCCR)
The IJCCR was conceived as an online forum for disseminating knowledge about community and complementary currencies. As a freely available online resource, it makes new scientific knowledge about this innovative phenomenon accessible to all, so overcoming many of the barriers separating 'academics' from 'activists'. It also offers speedy publication of new findings, again overcoming the lengthy delays associated with publishing in traditional academic print journals.
This peer-reviewed journal aims to provide a common forum for informed articulation and debate of empirical, critical and theoretical research on community currencies. We seek to bridge the gaps in knowledge, practice and communication which exist between community currency 'activists' and 'academics'.
Community currencies are here defined widely to encompass the full range of possible currency systems. Our desire is to facilitate analysis not only of those systems currently in use, including the 'money-based' systems such as LETS, time-based systems such as time-dollars and Ithaca hours, other scrip-based community exchanges as well as business trade exchanges, but also to provide an arena in which the historical use of community currencies can be explored.
Chief Editor : Georgina M. Gómez (International Institute of Social Studies, The Hague)
Editorial Advisory Board : Leander Bindewald (New Economics Foundation), Jerôme Blanc (Université Lumière Lyon 2, France), David Boyle (New Economics Foundation), Ed Collom (University of Southern Maine; USA), Stephen DeMeulenaere (Complementary Currency Resource Center), Lee Gregory (University of Birmingham, UK), Peter North (University of Liverpool)
Book Reviews Editor : Phedeas Stephanides (University of East Anglia, UK)
Documents from IJCCR website ijccr.net/