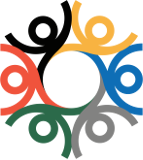 RIPESS North America
RIPESS North America connects networks from the United States, Canada and Quebec. There are currently three members representing each country/province: the United States Solidarity Economy Network (US SEN), the Canadian Community Economic Development Network (CCEDNet) and the Chantier de l'économie sociale from Québec.
Areas of work
Strengthening and connecting the SSE
The 3 networks work to strengthen and connect the SSE within their own territories as well as between the US, Canada and Quebec.
In Canada, we work at the federal level and at the provincial level. In Quebec in particular, the Chantier de l'économie sociale has been at the forefront of developing an ecosystem to support the development of the social economy which is recognized by the provincial government and is exemplary at the international level. In other provinces of Canada, the SSE is gaining traction and in several cases has support from provincial and local governments. CCEDNet works to rally these actors at the Federal level, often in collaboration with the Chantier.
In the United States, there is a vibrant and growing foundation of solidarity economy practices that US SEN seeks to connect through the development of a structure and vision to promote a common identity and strategy. US SEN has worked to connect "Resist and Build"—social justice movements with solidarity economy practitioners—one important element of which has been through the US Social Forum.
Over the years, through participation in national events and specific exchanges among practitioners RIPESS NA members in the US and in Canada have explained their work, have exchanged information, have learned from each and have broadened and deepened their perspective thanks to these exchanges.
One case study
2 organizations RIPESS & ODDs