Trust and Ethics in Finance : Innovative ideas from the Robin Cosgrove Prize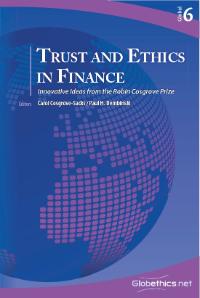 The values that guide finance professionals and the core role played by trust in the modern finance industry have been the dominant themes of the best papers submitted for the Robin Cosgrove Prize since it was launched in 2006. Inviting young people to submit innovative ideas to advance ethical approaches to the world of finance in its many manifestations has stimulated a global debate on the role of ethics and integrity in finance. It is important to note that the prize was launched before the topic of ethics in finance became fashionable. It is not a reactive exercise to the current crisis. The aim is to prompt a shift in thinking throughout the world of finance the fresh ideas submitted for the prize have global relevance. The twenty-three essays in this volume come from young researchers on six continents; their innovative ideas will contribute to future-oriented ethical solutions.
Download the document on the Publisher's webpage.