Be part of CSA! Participă în parteneriatele de Agricultură susținută de comunitate
March 2016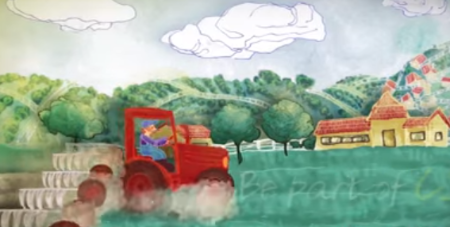 The video : 4min59
Filmul promovează parteneriatele de Agricultură susținută de comunitate (Community Supported Agriculture), model de dezvoltare durabilă a agriculturii de mici dimensiuni și de gestiune colectivă a producției locale de hrană.
Filmul a fost produs în cadrul proiectului Be part of CSA!, cofinanțat prin Erasmus+.
Proiectul este coordonat de către asociația TUDATOS VÁSÁRLÓK KÖZHASZNÚ EGYESÜLETE din Ungaria, având ca parteneri Platforma Urgenci din Franța, Liga Pro-Bio din Cehia și Asociația CRIES din România. Perioada de desfășurare a proiectului este noiembrie 2014 – noiembrie 2016.