Granby Four Streets - community-led regeneration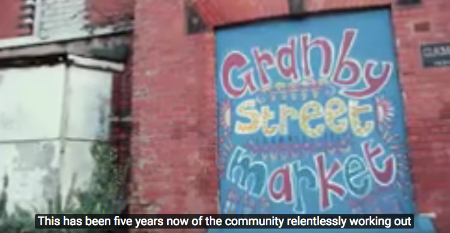 Local residents in Granby, Liverpool, took matters into their own hands to transform their four remanining streets after years of failed regeneration. They're leading the refurbishment of derelict houses and attracting local people back to the area, by running a successful weekly market.
The Granby 4 Streets Trust run a market, in Liverpool 8, where residents have fought for many years against plans for wholescale demolition.
Residents in Liverpool 8 are celebrating after a regeneration scheme for derelict houses in Toxteth scooped Britain's leading contemporary art award, the Turner Prize. The twenty five thousand pound prize went to London-based architecture and design collective Assemble, who have renovated ten houses in the area.
They impressed the Turner Prize judges and Liverpool residents alike by working closely with locals to develop imaginative designs for the interiors of the terraced houses in the Granby Four Streets area of Toxteth.
Our reporter Nathan Griffiths went to meet the proud residents
@nathgriffithss