The social economy. Working Alternatives in a Globalizing Era.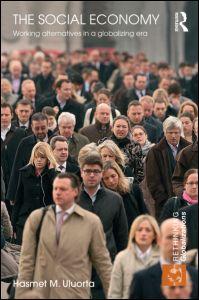 Critically examining economic developments within the last sixty years, this book argues that a crisis in global social reproduction is altering existing understandings of work, labour and the economy.
The author of this original volume, Hasmet M. Uluorta, contends that the crisis in the global economy is triggering a potential paradigm shift from one defined under the rubric of Employment to an alternative theorized as Work. Discussing the Employment paradigm that formed the dominant mode of development after the Second World War through to the 1970s, the author considers the economic and political forces that resulted in its eventual decline.
Focusing on already existing practices of organizations and workers in Toronto, Canada, the book goes on to consider the shift to Work and the consequent rise in the social economy which has broken down conventional categories of work and leisure. The author concludes that the social economy presents fundamental challenges to understandings that underpinned the previous economic order.
Building on insights from a range of disciplines, The Social Economy will be of interest to students and scholars of international political economy, international relations, labour studies, sociology, and globalization studies.